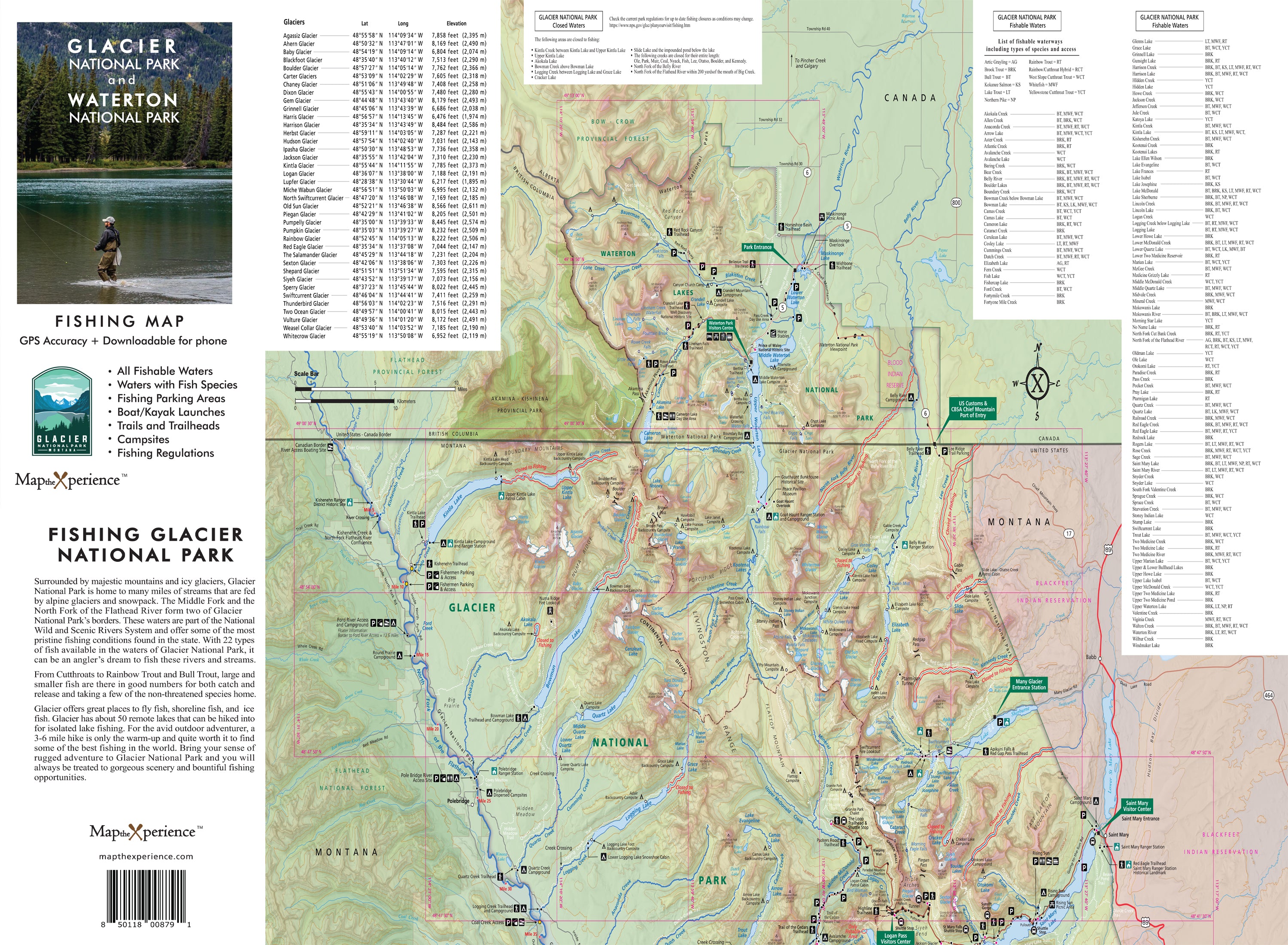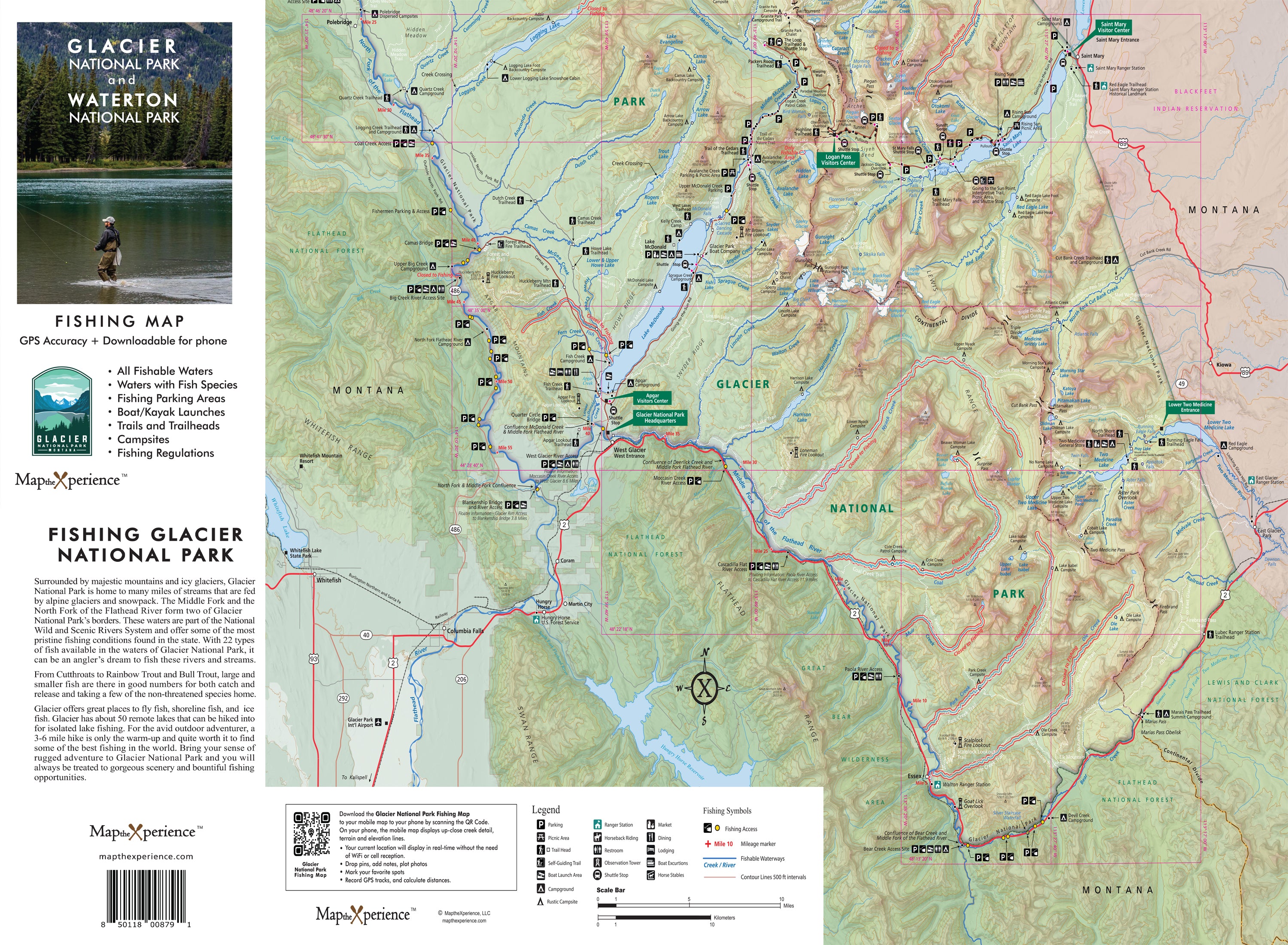 Glacier National Park Fishing Map
Our Glacier National Park Fishing Map is the ideal tool for an unforgettable adventure.  Experience Glacier National Park like never before!
Venture into remote areas of the park with confidence, that as long as you have power on your mobile device you will never get lost.
It's two maps in one - a huge 36x24" unfolded paper map, 4x8" folded, that includes a free GPS accurate mobile map worth an additional $4.99.  Includes Waterton National Park in Canada.

Includes all the Glacier Names, GPS locations, lat/long
Includes all hiking trails
Includes all fishable waters in the park
Includes all fish species found in each fishable water
Includes all park points of interest
Includes park regulations
Includes park hiking and safety tips
Includes all campgrounds and backcountry campsites
Includes all picnic areas and roadside pullouts
You will be an instant pro with the mobile map that works in the Avenza Map App, even without wifi or cell service. A Blue GPS dot will mark your location in real time, so you can easily navigate your journey.  You can drop pins, add descriptions, take photos, and more - all with one awesome mobile map.
We design with you in mind, keeping it simple and clear.  Plus, our map is just like the National Park Service's, but with greater detail! 
Mobile Map tips: conserve power by turning off unnecessary apps, carry a portable charger for peace of mind, and use your mobile device in airplane mode.
WORLDS #1 MOBILE MAP APP
LEARN ABOUT AVENZA MAPS