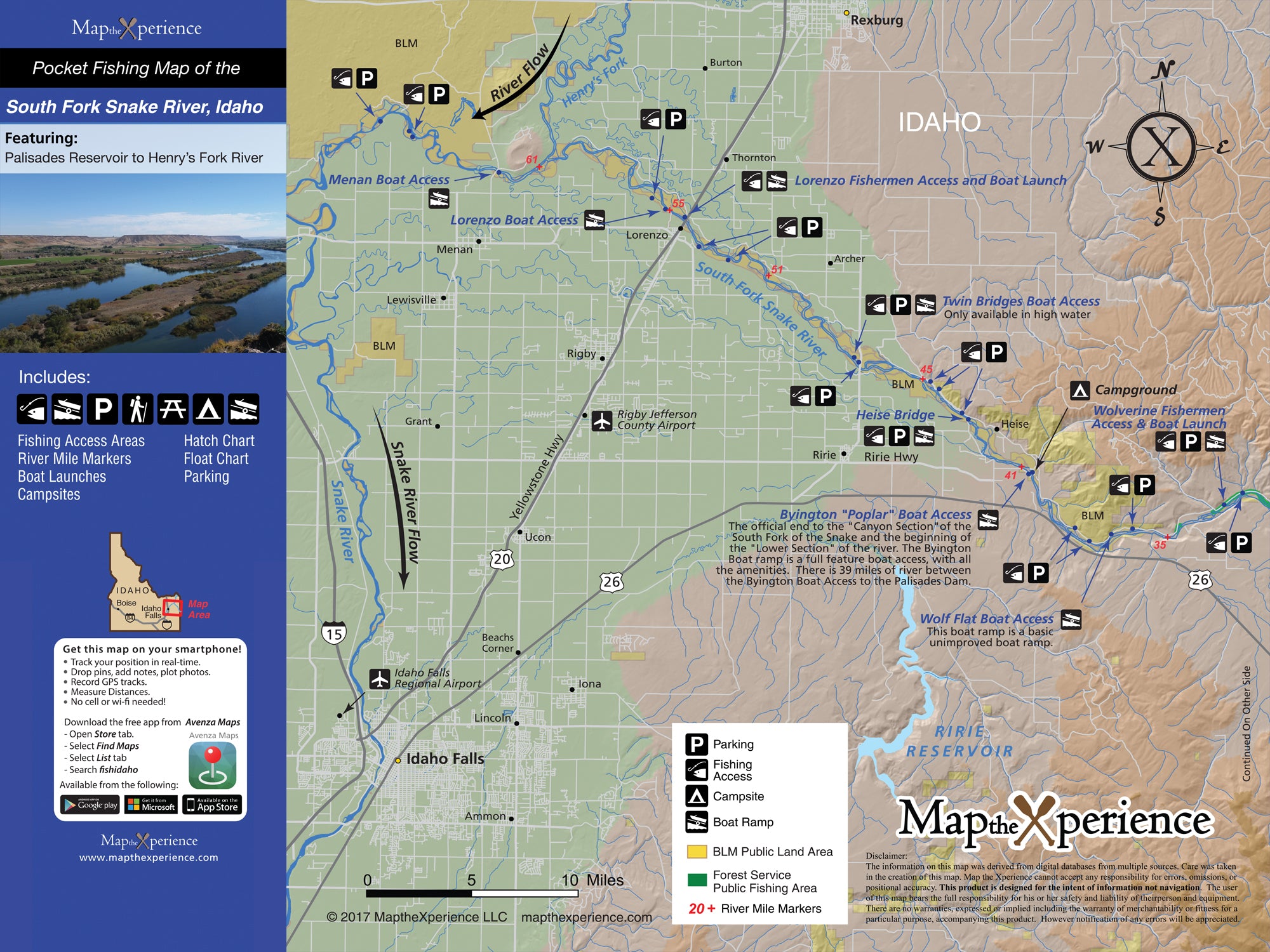 South Fork of the Snake River, Idaho Fishing Map
Discover the ultimate pocket-sized GPS accurate tool for fishing in Idaho with our South Fork of the Snake River Fishing Map!
2 maps in 1. (3x6" folded, 15x12" unfolded) plus a free mobile map download (valued at $9.99) with the Avenza Map App to track your exact GPS location without cell or internet service.
Spanning Palisades Resevoir to the Menan Boat Access Site, this up to date and detailed map is your ideal companion, featuring federal, state, city, and county public lands, parking spots found nowhere else, boat launches, campsites, and picnic areas.
The mobile map works in the Avenza Map App. A Blue GPS dot will mark your location in real time, so you can easily navigate your journey.  You can drop pins, add descriptions, take photos, and more - all with one awesome map.
Stop spending your time searching for accessible fishing locations and spend more time fishing—all for just $7.95! Now that's one Handy Map.

WORLDS #1 MOBILE MAP APP
LEARN ABOUT AVENZA MAPS